Hawke's Bay
Overview
Talking with children who have been through a Life Education programme, there is a great recall of the messages taught.
In 2011 the Trust achieved a significant milestone in Hawke's Bay with the 100,000th pupil visiting the classroom. Over the last 20 years at least 5,600 pupils have each year visited the classroom. In recent years the pupil numbers visiting the classroom have grown to in excess of 6,300 pupils each year participating in some 580 teaching sessions.
Without the ongoing financial support of the charitable trusts, individuals and Harold Club members we would be unable to provide Life Education programmes to the schools at a nominal cost. A special thank you for the part you play.
Harold Club
We sincerely appreciate the support we receive from these Harold Club members. Many have been with us since our beginning in Hawke's Bay and we truly value your contribution. Our Harold Club members are:
Baldwin Jewellers, Hastings
Dunstalls Funeral Services Limited, Napier
Hawke's Bay Insurances
HB Refrigeration Limited, Hastings
Holly Bacon Company Limited, Hastings
Nilsson & Watson House of Travel, Hastings
Port of Napier
Our sponsors
Frimley Foundation and Springhill Charitable Trust
Guardian Trust (Kingdom Foundation)
Pub Charity
Community Organisation Grants Scheme
Harold Members
Lion Foundation
Life Education Trust HO
Eastern and Central Community Trust
Hawke's Bay Children's Holdings Trust
Napier City Council
Greenmeadows Rotary
Stortford Lodge Rotary
Donations for general operations
We wish to acknowledge and sincerely thank Emmerson Transport Limited for moving the mobile classroom throughout the Bay every year. Also a huge thank you to Kennards Self-Storage for their donation of a storage unit for all our equipment. We truly appreciate having the community behind us.
Andie Ahern - Educator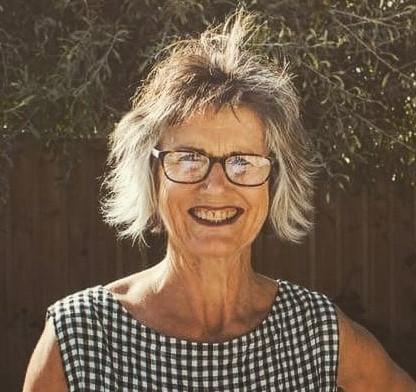 Andie has over 35 years teaching experience and has taught in a number of different roles in Hawkes Bay, Auckland, Turangi, Upper Hutt and Gisborne. She has also worked for Otago University delivering the assessment program for NMSSA.
Andie knows the importance of students hauora well being and building relationships with students, school staff and communities.
Andie feels passionate about empowering students to make positive choices and be able to communicate effectively in our changing world.
Andie enjoys painting, golf, walking and landscaping in her spare time.


Our people
Angela Williams – Chairman
Chartered Accountant. Have had many years experience working with Not for Profit Organisations in both professional (as Auditor/Accountant) and volunteer roles. Giving support to Life Education Trust with financial matters – accounting, GST etc. Angela enjoys spending her spare time cycling, reading and camping.
Brian Kelsey - Trustee
Introduced to Life Education Trust through attending as a Rotary representative. Brian's grown children had all been through the classroom which endorsed that Life Education has a great message for the children of New Zealand which he should help facilitate. A General Manager of a large rural transport business operating throughout the North Island. Hobbies - any challenge that one's children put up he says although he accepts that age has slowed the physical processes.
Ian Emmerson – General Manager Emmerson Transport Limited
Ian is instrumental in ensuring the mobile classroom is delivered "on time every time" to the schools throughout Hawke's Bay.
Brian McLay - Businessman, Farmer and Rotary Club Member
Brian became involved with Life Education while Chairman of the BOT at Twyford School and, in more recent times, as a member and President of Stortford Lodge Rotary Club. Brian is keen to see the Hawke's Bay Rotary Clubs continue to support the Trust, as and where possible.
Carol Bevis - Bledisloe School Principal
Carol became aware of Life Education during her many years in the classroom and has always been impressed by the messages shared and the impact it has on so many children including her 3 daughters. Carol came on board early in 2014 and is enjoying her involvement within a worthwhile organisation. Carol is our Educator Mentor.
Neta Worsley – Teacher
Neta is an experienced Resource Teacher of Māori who has taught at all levels of education in both Māori and English medium settings. Neta's first encounters with the Life Education Trust were as a classroom teacher taking her tamariki to the mobile classrooms in Tauranga, Gisborne and the Hutt Valley. Last year, Neta was approached by Anne to become a trustee. Outside of work, Neta devotes her time to whānau activities, often involving travel between her homes in Hawkes Bay and Te Karaka, Gisborne.
Contact details
Chairperson: Angela Williams, [email protected]
Administrator: Annaliese Williams, [email protected]
Educator: Andie Ahern, 021711163, [email protected]
Postal address: PO Box 5021, Greenmeadows 4145