Wellington City
Overview
Life Education Trust Wellington City has been successfully delivering the Life Education programme to children throughout Te Whanganui-a-tara/Poneke since 1990. This has given us a proud history in the community and helped our programmes to become respected in the education sector.
Being a health resource, Life Education takes children on a journey through five subject strands; identity and resilience, food and nutrition, human biology, relationships and substances. Exploring these strands helps them to understand the wonder of their own bodies, and how best to take care of them. Since Covid, we have also been working with a particular emphasis on building students resilience.
In order to keep the costs to schools as low as possible, the Trust relies on donations and grants received to continue to deliver our service to the children of Wellington City through our highly skilled educator, and modern learning environment – the mobile classroom.
If you require more information on how we can work with you and your school, or would like to find out how you can support our trust please get in touch!

Our Educator
Kyra Basabas
Kyra grew up in the Northern Suburbs of Wellington and now lives on the beautiful Kāpiti Coast- although she is a Johnsonville girl at heart! Kyra completed her secondary schooling at Newlands College and received her BA/Bteach from Victoria University. Kyra enjoys singing, dancing and involving herself in local musical theatre productions. She is excited to bring her enthusiasm for health and education to the Wellington City whānau.

Previously, Kyra was a drama teacher at Kāpiti College and a classroom teacher at Rāroa Intermediate. She is passionate about tamariki everywhere receiving quality health education and cannot wait to be part of their learning journey.
Kyra loves the opportunity to work with school communities - sharing unique experiences from the mobile classroom and supporting teachers to further embed hauora into their teaching and learning programmes. She truly values whanaungatanga and seeks to build relationships and learning opportunities that inspire positive change.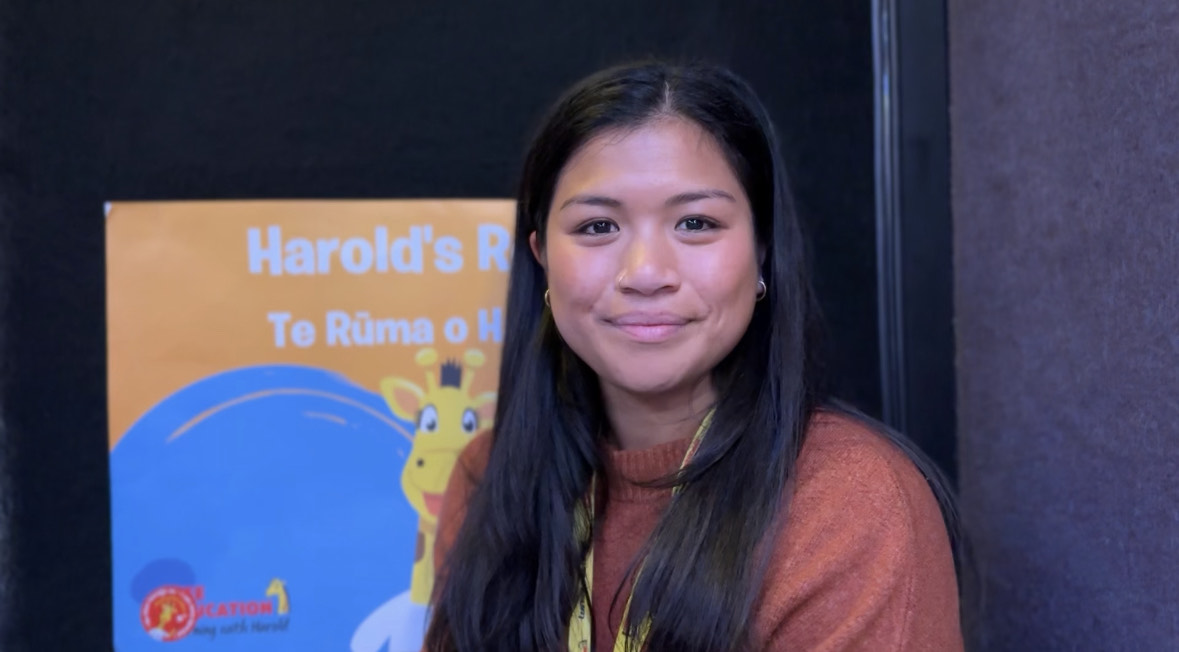 Our Region
From Khandallah to Seatoun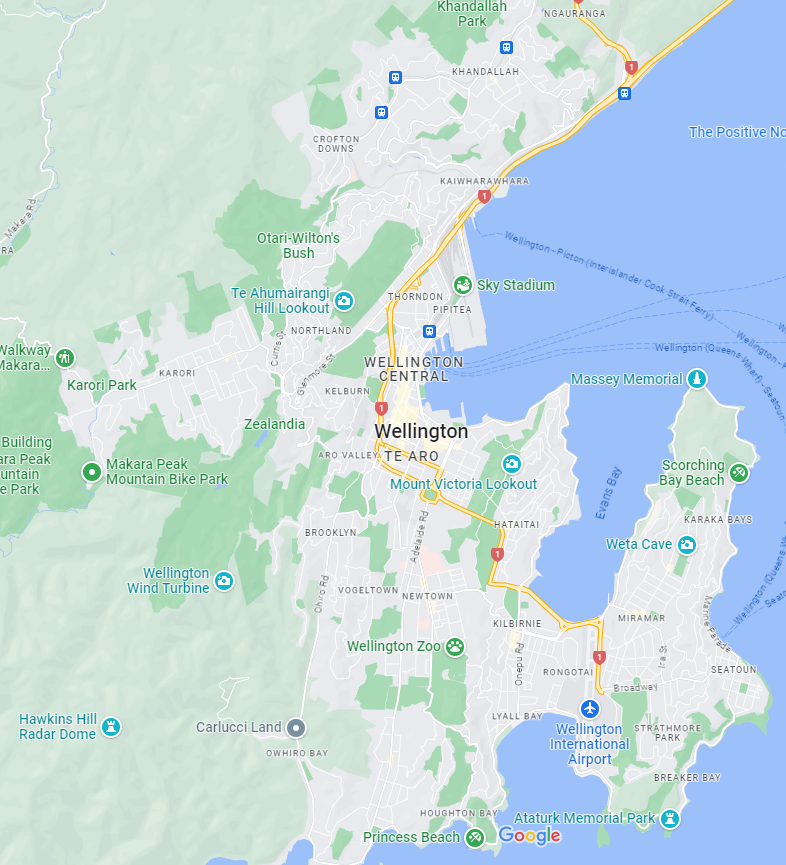 Our Team
Todrick Taylor - Chairperson

Todrick is a director of Hudson Taylor Chartered Accountants and has been looking after and advising businesses and individuals for over 30 years.

He got involved in Life Ed initially as treasurer when he couldn't say no to prior trustee and chair Jo Coughlan. Over time he has come to realise the important part Life Ed and Harold has to play in the education sector and community and wants to do what he can with the skill he has to ensure that it continues to thrive. Todrick is now our chairperson.

Michelle Dow - Trustee

Michelle was previously an Educator for the trust for 7 years, before moving to Life Education Trust NZ as Education Support Manager. She joined as a trustee to help the trust working with our Wellington City schools and tamariki.

Having taught in schools, both as a class teacher and as an Educator for Life Ed, Michelle has seen first-hand the amazing impact we can have to support schools with their health teaching.

Helen Pinson – Trustee

Helen has been a Trustee since 2019. She supports Life Education Trust because of the great work they do developing and delivering excellent health education programmes in our schools.

Sarah Churstain – Trustee

Sarah is a partner of Ford Sumner Lawyers, specialising in commercial and corporate law. Sarah has been involved with the Life Education Trust (Wellington City) since 2020. During this time, Sarah has been a trustee and supported the Trust from a governance and legal expertise perspective.

Having had the benefit of the Life Education learning experience as a primary school student in rural Waikato, Sarah appreciates the invaluable education and life skills Life Education offers our tamariki.

Lauren Taylor – Trustee

Lauren is currently working in administration at Hudson Taylor and had the opportunity to be taught by Harold (and our lovely educators) at both primary and secondary school.

Lauren has been a trustee of the Wellington City trust since late 2018 and is really enjoying it. Life Education is incredibly important for tamariki in New Zealand, and she is proud to be able to help.

Siobhan Leonard – Trustee

Siobhan is an Associate at Duncan Coterill in Wellington and specialises in advising a range of public and private clients on various issues in their interactions with government departments and regulatory bodies.

With two family members as teachers, Siobhan appreciates the amazing outcomes teaching can have on tamariki and enjoys being able to contribute to the wonderful mahi of Life Education Trust

Joanna Simpson – Trustee

Joanna, a former secondary school teacher, has been a real estate agent at Tommy's since 2008. She is also a mother and grandmother and believes strongly in Life Education Trust's mission. She is thrilled to be helping educate and support tamariki in Wellington.
Proudly Supported By

The Life Education Trust, Wellington City, would like to thank Tommy's for their continuous support.
Current Local Donations/Services
Grants
Service Providers
Harold Club
Life Education is the largest, independent provider of health and wellbeing education for primary and intermediate children in New Zealand.
Making the decision to contribute to Life Education Trust Wellington City will mean that we can continue to deliver a high-quality health and wellbeing programme to support our local schools, where children learn in a fun and unique environment to empower them with the knowledge and confidence to make healthy decisions.
We do not receive any government funding and rely solely on grants and local fundraising, plus a small contribution from the schools, to cover the costs associated with our programme delivery.
By joining the Harold Club, you will become part of a caring group of people who are invested in building the future of children and the community. We will recognise your support by advertising you on our Wellington City website, you will receive a 'Harold' Toy, you will be invited to an annual Harold Club event, and you will have our permission to advertise on your own social media that you are a supporter of our Trust.
To discuss membership opportunities, please contact our Trust Chair, Todrick Taylor, for a confidential discussion.
(Life Education Trust Wellington City is a registered charity CC22384.)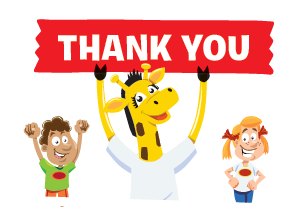 Contact Details
Chairperson: Todrick Taylor, [email protected]
Educator: Kyra Basabas, [email protected] 021 658 235
General Enquiries: Lauren Taylor, [email protected]
Instagram: @lifeedwellingtoncity